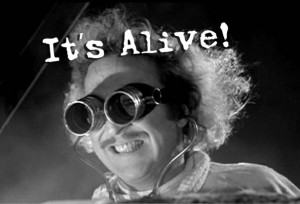 Our Simple Repair Process
We understand how important your espresso machine is — one's morning coffee ritual shall not be impeded! Our repair process is designed to take the uncertainty out of what can often be a stressful situation. We believe in helping you understand the issues your machine is facing, providing a clear and accurate quote for it's repair, and then meeting or exceeding your expectations.
Bench Test
The best way for us to determine what issues your machine is experiencing  is by first bench testing it. We'll also get inside your espresso machine for a thorough inspection of all the internal systems, and will then have an exact idea of what repairs are needed. This initial diagnosis is done at no charge to you.
Quote
After the bench test we'll contact you with a precise quote for the cost of repairs before proceeding with any work. We rely on our years of experience with these machines to determine exactly what's needed to return to you a machine that's working perfectly. It is extremely rare for a repair to exceede the original quote, and in that case we'll contact you to the new amount authorized before continuing.
Repair
Once you've approved the repair it's usually finished, tested and ready to go within 24-48 hours. All repairs come with a 90-day parts & labor warranty as well as a 100% satisfaction guarantee. In short, we aren't happy until you're happy!
Here are some issues we commonly repair in home espresso machines:
Dispensing slowly

Leaking onto countertop

Watery shots

Not grinding properly

Temperature doesn't seem right

Taking longer to heat up

Water leaking around the brewhead or portafilter

Will not steam

No crema

Loud pump noises

Coffee grounds being scattered around internally

Error messages