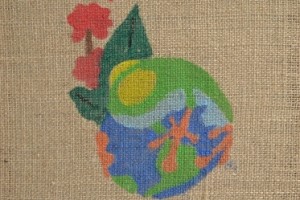 Shipping Process
Sending your machine to us isn't as pricey as you would think – and once your machine arrives, a full assessment and repair quote will be provided free.
If you see your espresso machine model listed below, please print and fill out the shipping form, package your machine, and send it to us.  We work on a lot of models of machine, many of which are not listed here, so please contact us with any questions about different brands.
Our turnaround times are quick – meaning that your machine is tested and inspected, and we are calling you within a day or two of it arriving here.  
                                                           Notes:
Please take care to package your machine in a way that ensures it won't be damaged in shipping. We will inspect your machine upon arrival and immediately notify you of issues, but cannot be liable for damages.  Contact us for tips.
Please include proper documentation along with your machine by way of our shipping form above. This form ensures we have your accurate contact information as well as the specific details about your machine.
Shipping charges associated with the repair of your machine will be calculated when it's repaired and ready to be sent back, including a $10 box & packaging fee for new packaging materials. Our charges for shipping are our actual costs with UPS — we don't mark it up.
For your reference, below is a list of machine models and recommended box sizes. Don't hesitate to contact us with specific concerns, or when in doubt measure your machine's dimensions.
                                    What we do:
We will contact you within 1-3 business days upon arrival of your machine with a full assessment and accurate quote for the cost of your repair.
We can provide you with the best advice for packaging your machine.
Should your machine become damaged in shipping to us, we will notify you immediately and work with the shipping company to expedite a claim, or to work with you to repair the shipping damages in the fairest way possible.
We warranty our work for 60 days, specific to the work performed and parts installed. If you are experiencing an issue with your machine, please call us to resolve.
Packaging tips:
It's important to use proper packaging materials to make sure your machine isn't damaged in shipping. Here are common makes/models of home espresso machine listed underneath our recommended box sizes. Using the proper sized box will minimize packaging expenses and maximize the safety of your machine.
18x18x20 BOX
Saeco:
Vienna
Starbucks Italia
Starbucks Italia Digital
Caffe Charisma
Vspresso
Spidem Villa
Spidem Trevi
Incanto models
Magic models
Royal models
Odea
Talea
Syntia
Gaggia:
Synchrony Compact
Synchrony Compact Digital
Synchrony
Synchrony Digital
Titanium
Platinum Vision
Platinum Swing Up
Platinum Swing
Platinum Vogue
Brera
Delonghi:
ESAM2000 Caffe Venezia
Magnifica ESAM3200
Magnifica ESAM3300
Magnifica ESAM3400
Magnifica ESAM3500
Magnifica ESAM4400
Rialto
ESAM5500 Perfecta
Gran Dama 6600
Magnifica ECAM
14x14x16 BOX
Saeco/Starbucks:
Starbucks Barista
Starbucks Sirena
Estro Profi
Estro Vapore
Athena
Magic Cappuccino
Rio Vapore
Via Venezia
Aroma
Gaggia:
Baby Twin
Baby Class
Classic
New Baby
Espresso Dose
Evolution
Espresso Color
Espresso Pure
Coffee
Rancilio Silvia
La Pavoni Europiccola